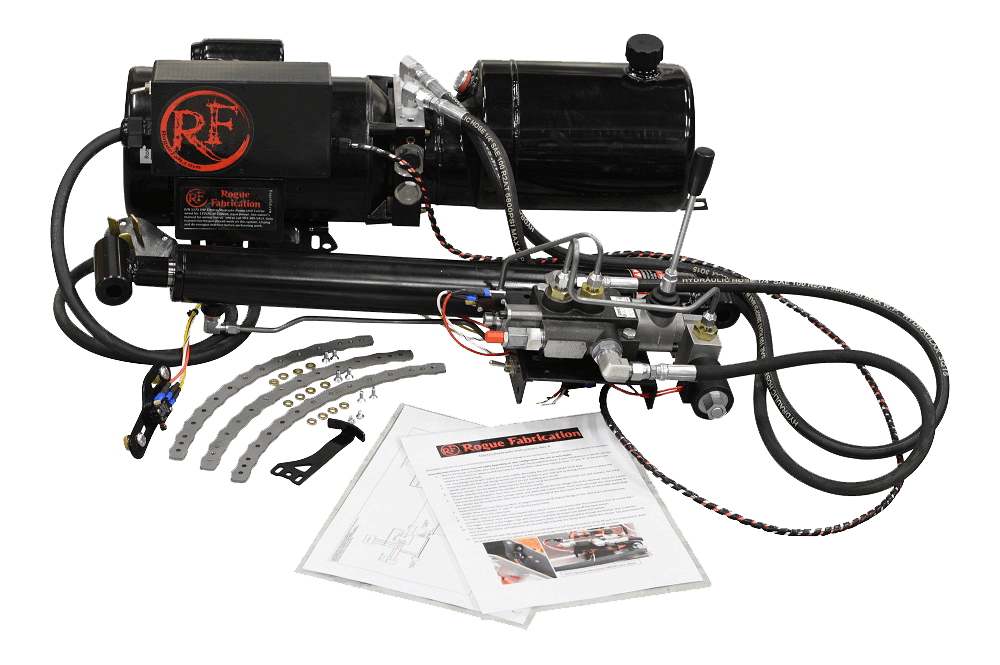 INDUSTRY LEADING 2HP FULLY ENGINEERED ELECTRIC HYDRAULIC SYSTEM BENDS OVER 90 DEGREES IN 12 SECONDS!
ADJUSTABLE AUTO ROTATION STOP ENSURES CONSISTENT BENDS WITHIN A FRACTION OF A DEGREE, EVEN WITH DIFFERENT OPERATORS!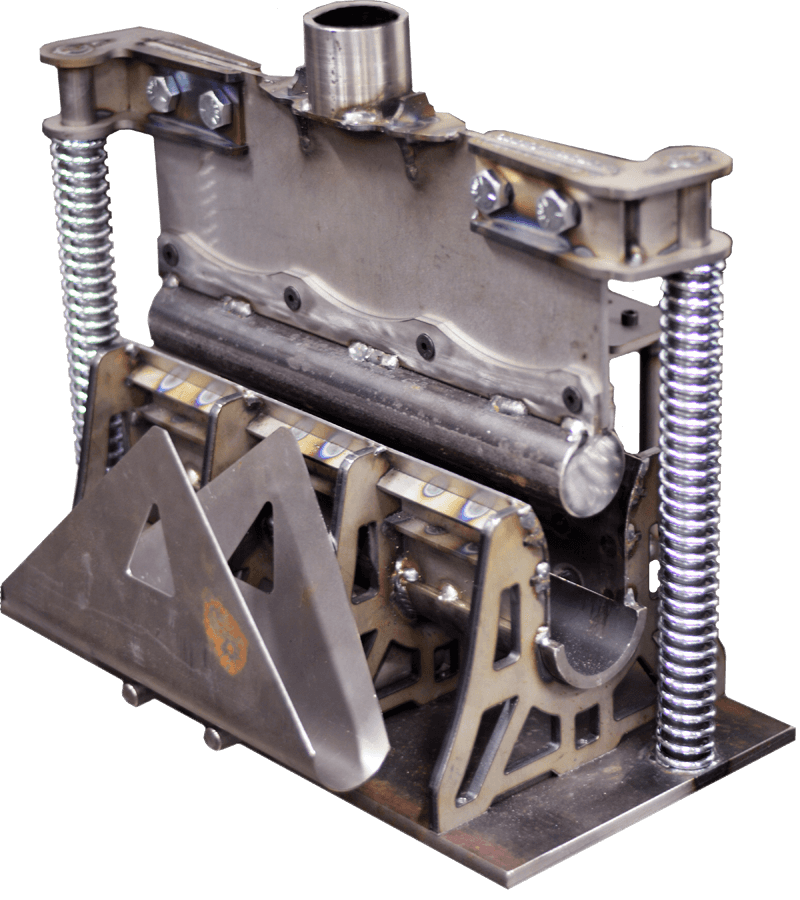 EASILY BEND 180-DEGREE "TACO" ROLL CAGE GUSSETS WITH OUR 180 DEGREE PRESS BRAKE!
FITS IN A STANDARD 20 TON SHOP PRESS, OR USE OUR SUB-$500 DIES IN YOUR EXISTING PRESS BRAKE.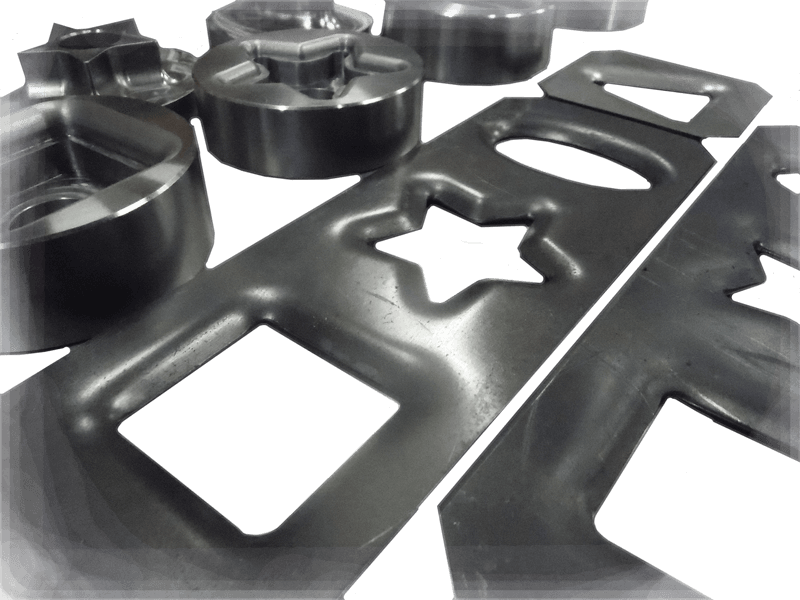 MAKE YOUR DIMPLING PLATE WORK UNIQUE AND GENERATE WORD OF MOUTH!
LET US SHIP YOU A SET TODAY AND STAND OUT FROM THE REST OF THE SHOPS IN THE WORLD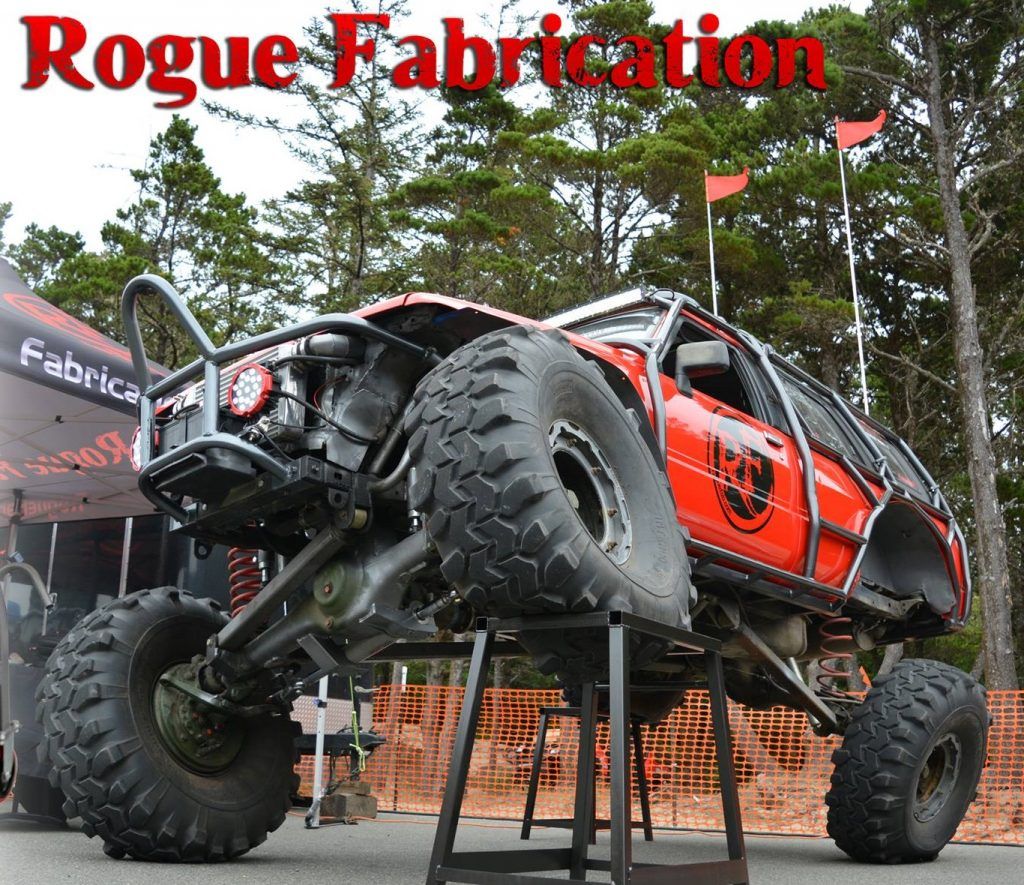 Local Company, Real Engineering
Rogue Fabrication is not some big box store that happens to carry a few imported fabrication tools with a warranty through the overseas manufacturer. We are your one stop shop for just fabrication tools and a few components for fabrication. We design all our tools in house, from tubing benders and notchers to press brakes and dimple dies. Our design team is led by a real engineer, not just some guy hacking tools together in a prototype shop. We also have an extensive background in fabrication, including working on customer vehicles, so we know what you need your tools to do. If you have any problems and call us, you will speak to a person who has used the tool you are calling about, and you can usually speak to the actually person who designed it if needed. Our shop
Versatile Design Process
Our design process here is based heavily on flexibility. We want to create products that do as much as possible for our customers. It doesn't matter if you have a budget of a few hundred dollars or if you're using a corporate budget to buy a fully loaded alite package for over $10k, you're getting a Model 600 Tubing Bender. That machine can accept our Thin Wall Attachment (TWA) later to bend thinner walled tubing than any other non-mandrel machine on the market, should the need arise. That same machine works seamlessly with our backstop assembly and adjustable automatic stop on our eleectric hydraulic system if your operation grows and you need faster and more accurate production out of your tubing bender. All these are bolt on changes you can make down the road, without having to replace your machine.
The Only Tube Fabrication Tools With Real Tech Support.
If you explore our web page you will find a generous range of technical articles explaing how tubing benders work (not just ours) and what the various types are used for. You will also find how-to articles on making accurate bent parts, as well as an entire section of videos showing off tool capacity and explaining in great detail how to pull off difficult band layouts like S bends. Beyond that, we even delve into bending of non-ferrous alloys like stainless steel, aluminum, and brass. And not one of our competitors offers material testing service with a detailed report and feedback on performance relative to other materials. We do. No other manufacturer will give you estimates on deformation (ovality, flatness, etc) for the material you plan to bend. These are the tough questions and the nitty gritty details. We're tube bending nerds. We love the details. And we're willing to share them.