Crosskarts
Crosskarts are a European fad that has found its second home here in the USA. These "karts" as they have been called, are the best combination of lightweight chassis, long travel suspension, and high revving, high horsepower engines. The karts are the easiest way to get out and have fun, no matter the weather. The abnormal splicing of an ATV mixed with a dash of side-by-side is sure to be a fun build and an exciting toy when it's done. Many companies have started developing their version as a fast, powerful, low-maintenance vehicle for off-road and track racing. Creators have also made their mark by creating their plans from entry-level budget builds to full-blown race-ready insanity. One creator that has focused on his different creations is KJ Raycing. Using our Rogefab bender, he has been able to make a single-seater race kart and a two-seater family kart. He has some fantastic build videos and sells his plans so you can make your own!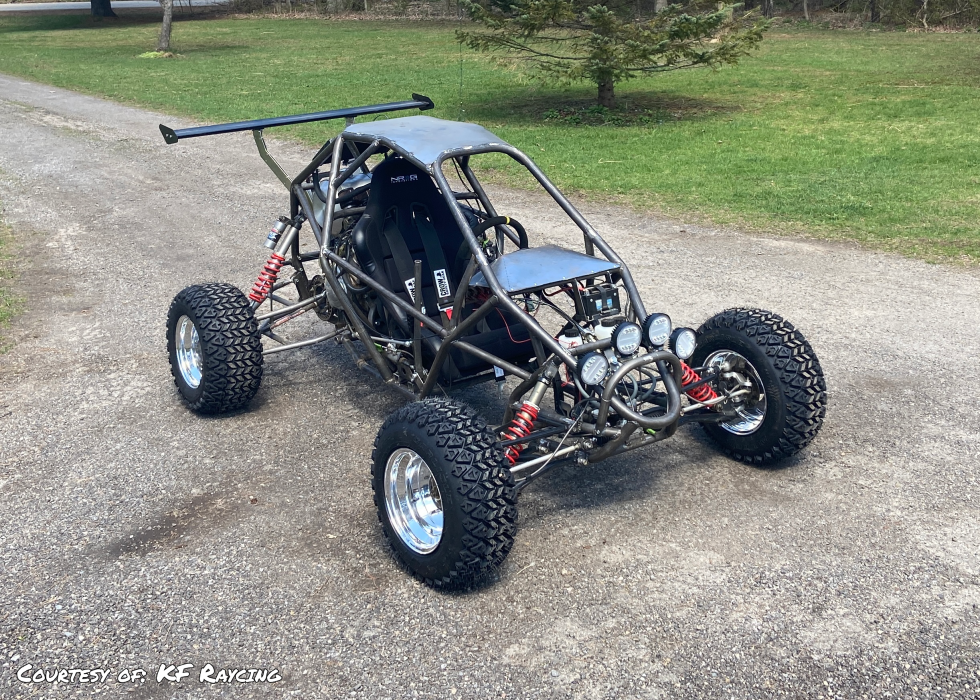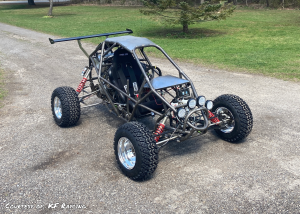 Asking around, you find many people who have built some version of a cross-kart. Whether it's a full-blown track kart or an offroad rally-ready true-blooded cross kart, they are out there. Many people are starting to see fun, exciting videos as these karts slowly gain popularity in the states and want to build their own. The big question remains, however; is this build right for you?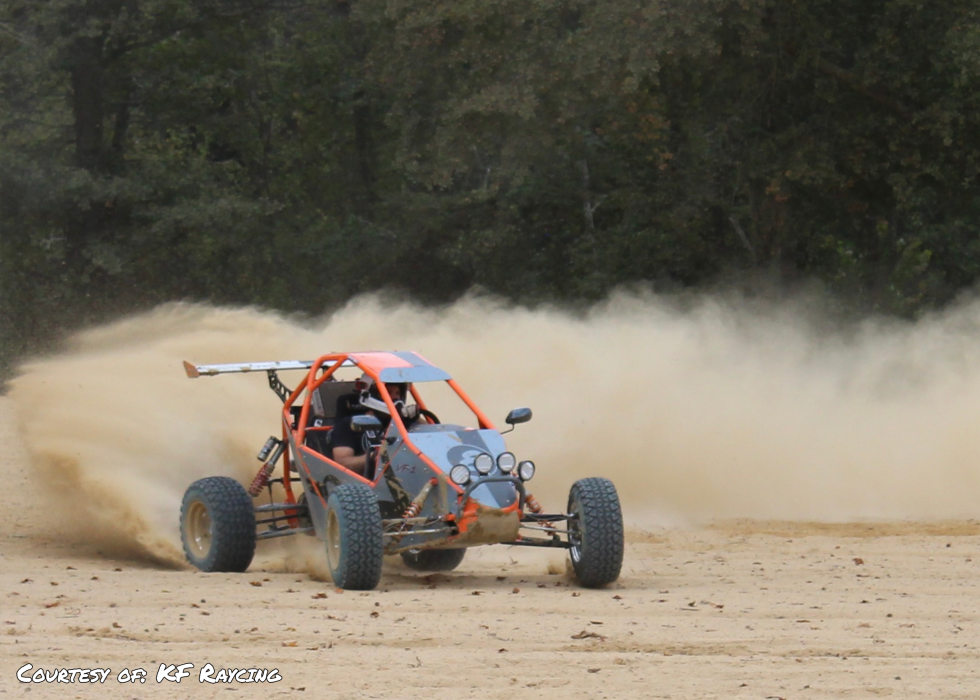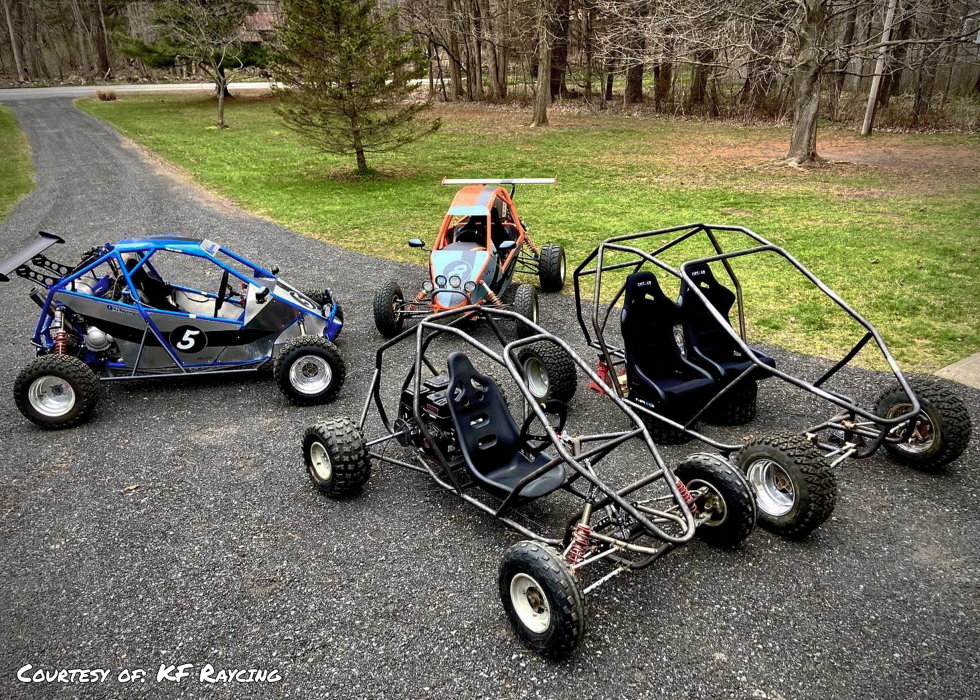 There are many different ways to kick off a build like this. The first step is to decide what plans (if any) you want to follow and get them; it gives you access to a lot of information, like how much tube is needed and what the creator recommends for parts. From there, it all boils down to tools and a motor to connect it all, and you are off to making sparks in the garage fabricating! Finding the right engine can be more complex than some expect. With so many different options and ways to build the kart, you can find yourself in the depths of the Facebook marketplace, ready to pull your hair out. Deciding the best engine can be boiled down to two categories: offroad or street racing. All motors can be used interchangeably, but in our list, we reserved the engines that come with reverse primarily for off-roading.
Offroad Kings
Raptor 700R (with reverse) – More details coming soon!
Polaris 500cc (with reverse) – More details coming soon!
KTM 525cc (with reverse) – More details coming soon!
Asphalt Queens
Yamaha MT09 – More details coming soon!
Suzuki GSX-R 1000 – More details coming soon!
Yamaha R6 – More details coming soon!
RogueFabs Gotos
Ducati Street Fighter V4 (All-time favorite) – More details coming soon!
Predator Motor HF (Budget Friendly) – More details coming soon!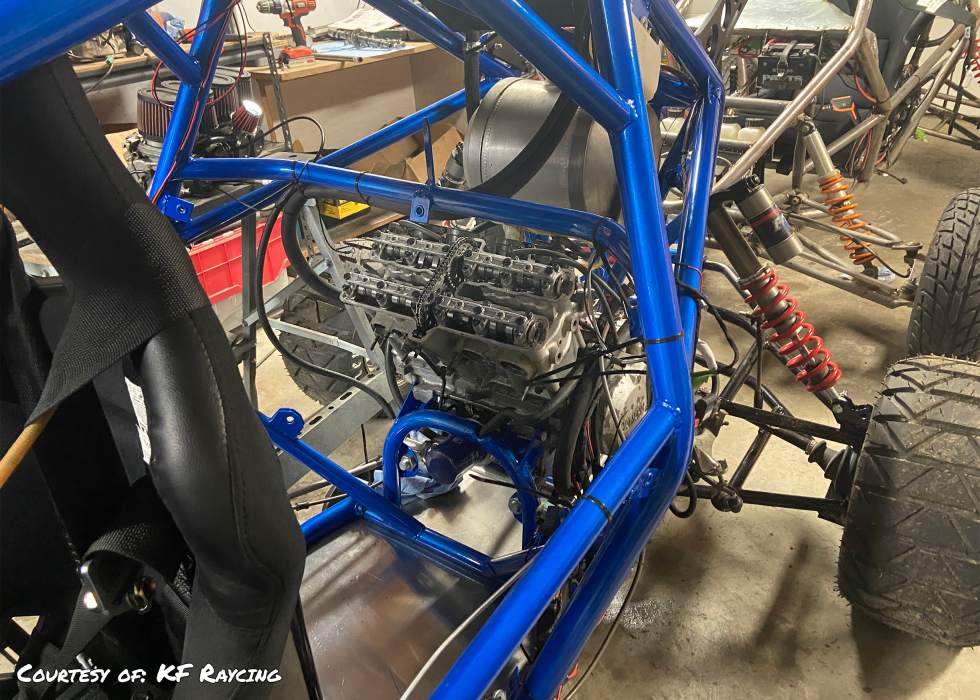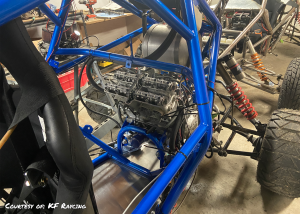 In totality, getting into and building a kart will beat buying a side-by-side in the money spent per unit of fun, excitement, and maintenance! There is no comparison for value. Even better, you can make a cross-kart into a great father/son (or family) project in almost any small garage!
Now it's your turn! We want this to be the place for in-depth helpful information on cross-karts! Comment down below and let us know exactly what we should add to the list in our next article. Suspension tips and tricks? Questions about combating weight or adding safety? Let us know down below!
We mention KJ Raycing a few times in this article because they are a stand-out set of plans and videos on building the karts. KJ doesn't pay us and we have no official affiliation. If you want to get their plans, you can check them out here: https://kj-raycing.dpdcart.com.