Be the best fabricator in your industry
Get the Best Metal Fabrication Equipment, Including Tube Bending and Notching Tools
Now Featuring the Most Affordable Mandrel Bender in the World
Your talent shouldn't be wasted on inferior tools
Other fabrication equipment has limits like where you can place bends and where you can notch tube for weld joints.
Don't be held back. You can do better.
We don't just make tools.
We care that you enjoy using them.
Trusted by companies you know (click to expand)
BMW Design Group
United States Marines, Army, and Air Force
Tesla Motors
Lutz Race Cars and James Goad "The Reaper"
Conoco Phillips
Easiest tube benders/notchers for one-off work (click to expand)
M600 Bender features "rapid resume" clamping system, which allows you to resume bending after removing material from bender.
VersaNotcher is the fastest and easiest to adjust on the market.
This is just a few of our MANY videos on our YouTube channel. With fantastic content, methods to win prizes during live videos, and real audience interaction opportunities, there is no channel more important for you to subscribe to right now. Visit us on YouTube HERE to subscribe.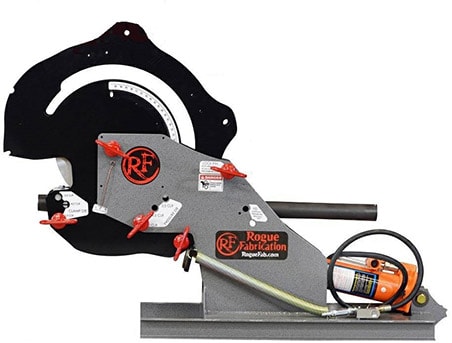 M600 Tubing Bender
• $925 as a kit with any 3.5 or 4.5 CLR (Center Line Radius) die set.
• 94 degree bends (with $65 HD kit) in ONE ram cycle (180+ degrees in 3 strokes).
• Tube bender bends vertical to save space and make it easier to use.
• Support for dies from 2.50″ CLR up to 6.00″ CLR.
• Includes the integrated base and degree wheel.
Our metal tube bender competes in price with machines that have nowhere near this bending capacity, versatility, and technical support. While this machine machine can bend super thick DOM tubing, it also bends thin 4130 chromoly for roll cages, and can still make accurate 3D bends with ease on either material. Furthermore, it can bend carbon steel, stainless, brass, copper, and aluminum (round/square tube and pipe). It can even bend thin walled Titanium for turbo manifold work and tubular Titanium frames. While other machine manufacturers want you to sell your machine and buy another to upgrade, we do not. Keep this machine as your needs change or as your business grows. Simply add more dies, convert to ultra-fast electric hydraulic power, add production features like backstops and rotation stops, anything you need. Furthermore, our web page can teach you everything you need to know about tubing and how to bend it accurately.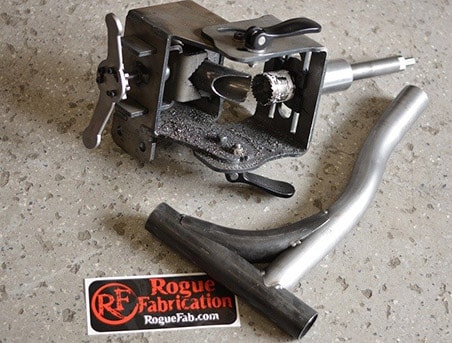 VersaNotcher
Our tubing notcher can notch nearly anything. Cut a notch on compound angles, adjust quickly without tools, indicate notch angles accurately, and notch in the middle of a bend! Like the photo above shows, no straight tubing is required. This is how the pros you follow on instagram are getting those perfect fits for TIG welding on their cage gussets. It's time to take your fabrication to the next level with the help of our tools.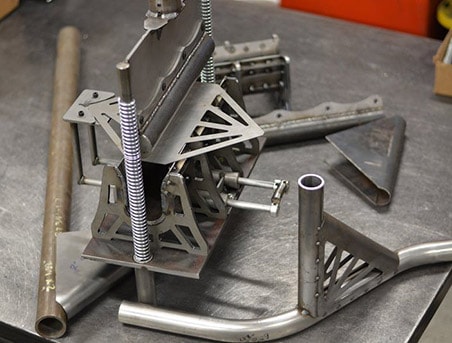 Other Awesome Tools
We only design tools that fulfill a new need. You wouldn't be shopping for fabrication tools if you liked your projects to turn out boring. Buy the tools that will set your shop apart and save you time:
Gusset press brake, AKA "taco press"
Shaped Dimple dies (Star, Swuare, Triangle, Oval)
Drill Press reduction kits to allow you to slow down your drill press for drilling into stainless and mild steel.
And much more!
"The ease and repeatability of my RogueFab bender has helped me build parts that exceed my cusomer's expectations!"
-Jason Duckett, Iron Duck Fabrication
"The versatility of our tools from Rogue Fabrication allows them to adapt as our shop grows. They understand that need and designed tools for businesses like mine. "
-Mike Janke, Janke Motorsports
"There isn't another brand I would put my trust into to make a living.
They have the best design and customer support of any tool manufacturer."
-Matthew Glasscock, Cock's Stunt Parts
3 More Ways for you to Stay Connected and Ahead of the Competition:
View our Youtube Channel!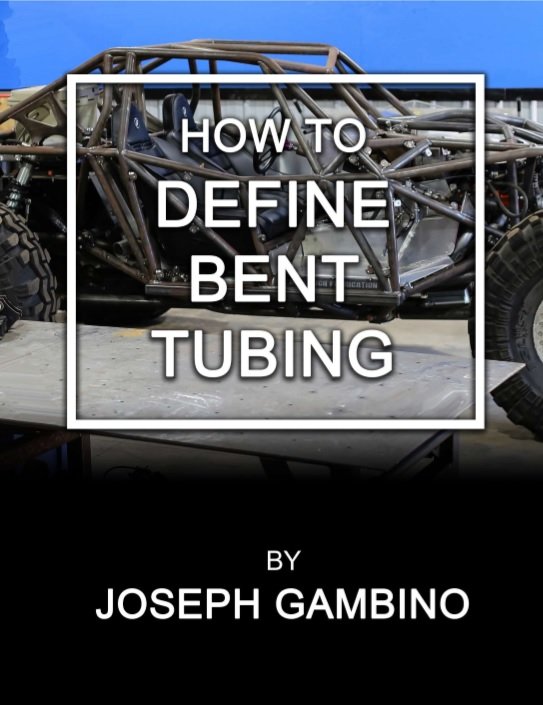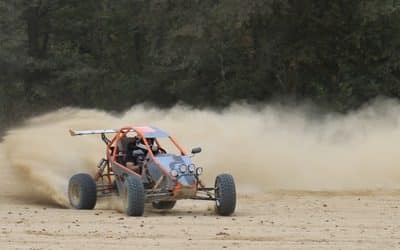 Crosskarts Crosskarts are a European fad that has found its second home here in the USA. These "karts" as they have been called, are the best combination of lightweight chassis, long travel suspension, and high revving, high horsepower engines. The karts are the...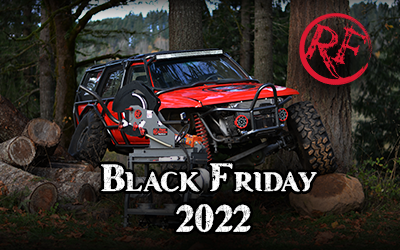 Its our Biggest, Longest, and Craziest Black Friday Sale ever! Now is the perfect time to pickup a bender, die sets, notchers, and MORE! Starting on Friday at 12:00 AM we will be having the following discounts you can apply to your order! 5% off all orders $2,000+...
Photography Credits:
Top Photo: Iron Duck Fabrication, Watkinsville, GA. @ironduckfabrication
"We Don't Just Make Tools" Photo: Photo by @evolutionizedphotography Race Team @dangerous_enterprises
All other photos are taken by and are the property of Rogue Fabrication unless they contain text with photo credits