We created this page to help you design and manufacture bent tube! Let us know what else you would like to see a calculator for! 
THIS SECTION IS PARTIALLY DISABLED – There was either a conflict in the programming on our web page or an update glitch. Please check back soon for us to have it back up and running.
Bend In The Middle Calculator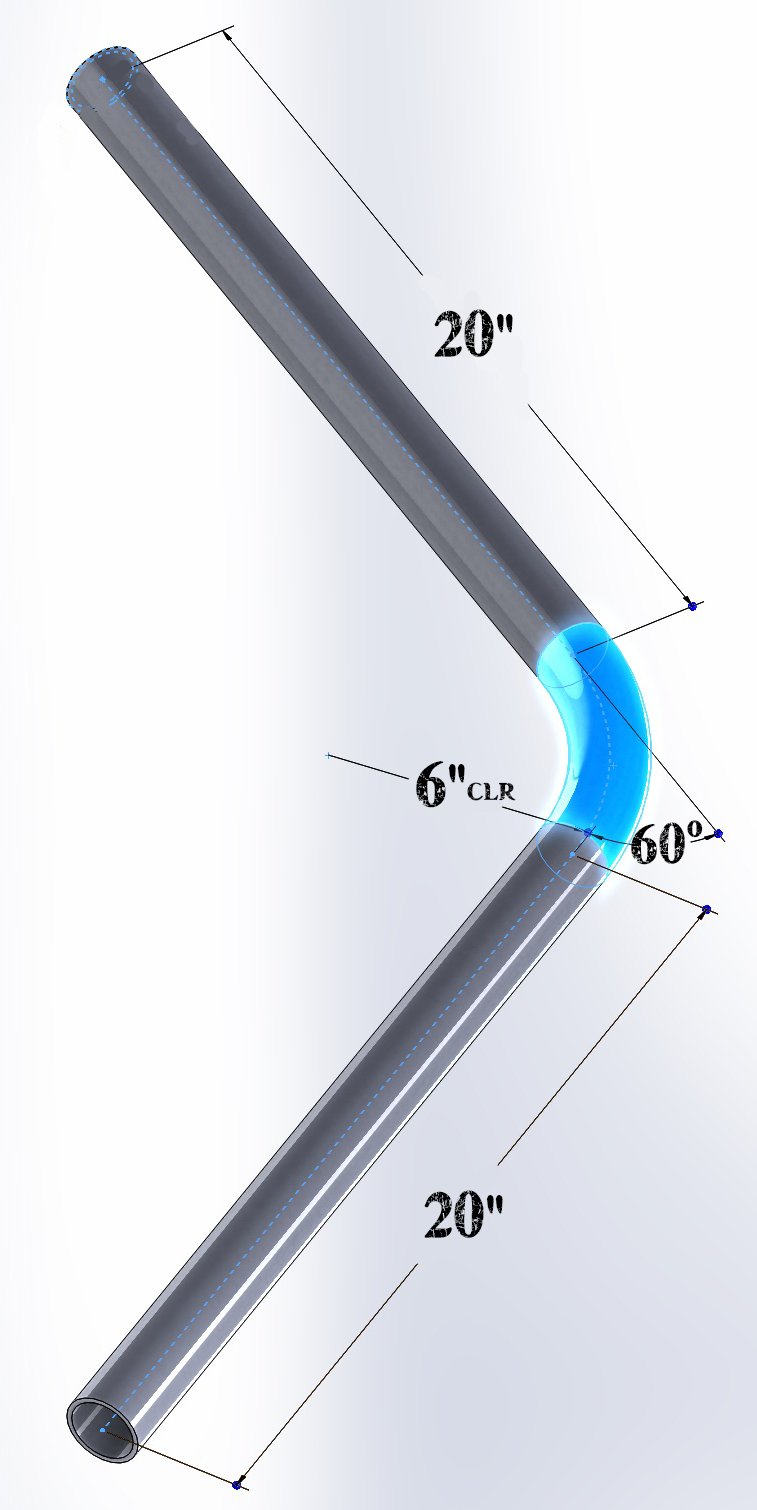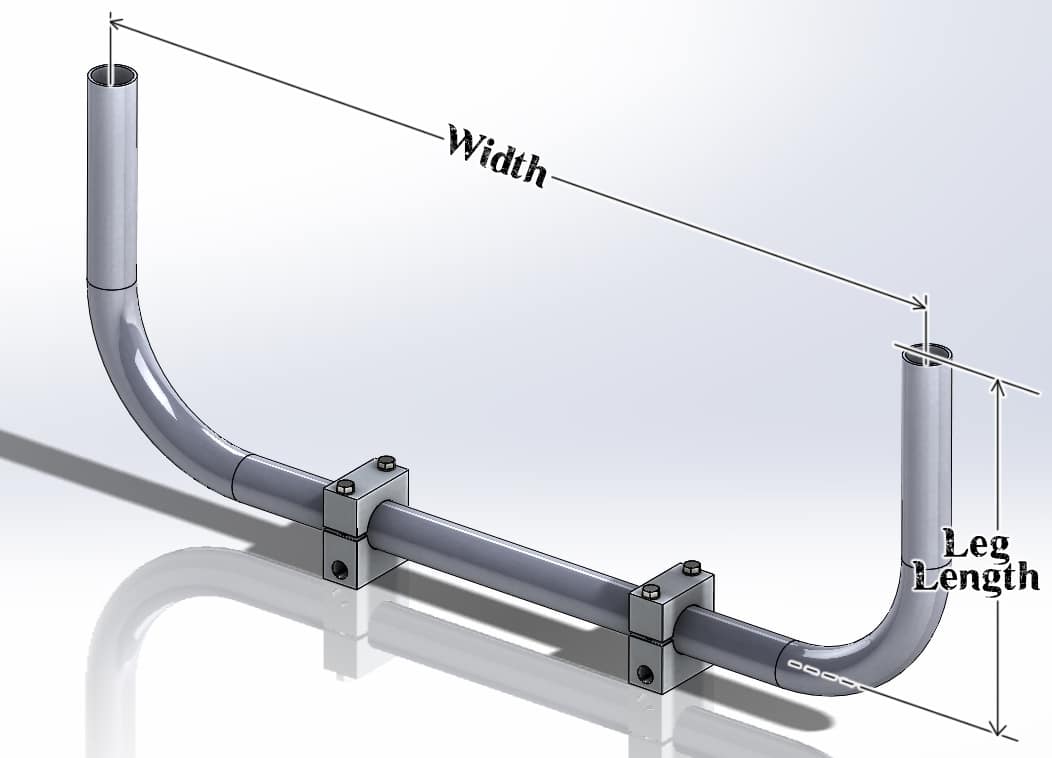 Manufacturing Notes
The "CL" symbol in the drawings is the CENTER LINE of the tube. These are bent "center-out", meaning that you will form all bends outward form the center of the part. In the case of positive clamp block distances, you can bend the part with both clamp blocks installed (if you have 2), or with one at a time. With the negative clamp block location design result, you can only have one clamp block on the tube at a time. Use a tube rotation gauge to ensure your bends are coplanar in this case.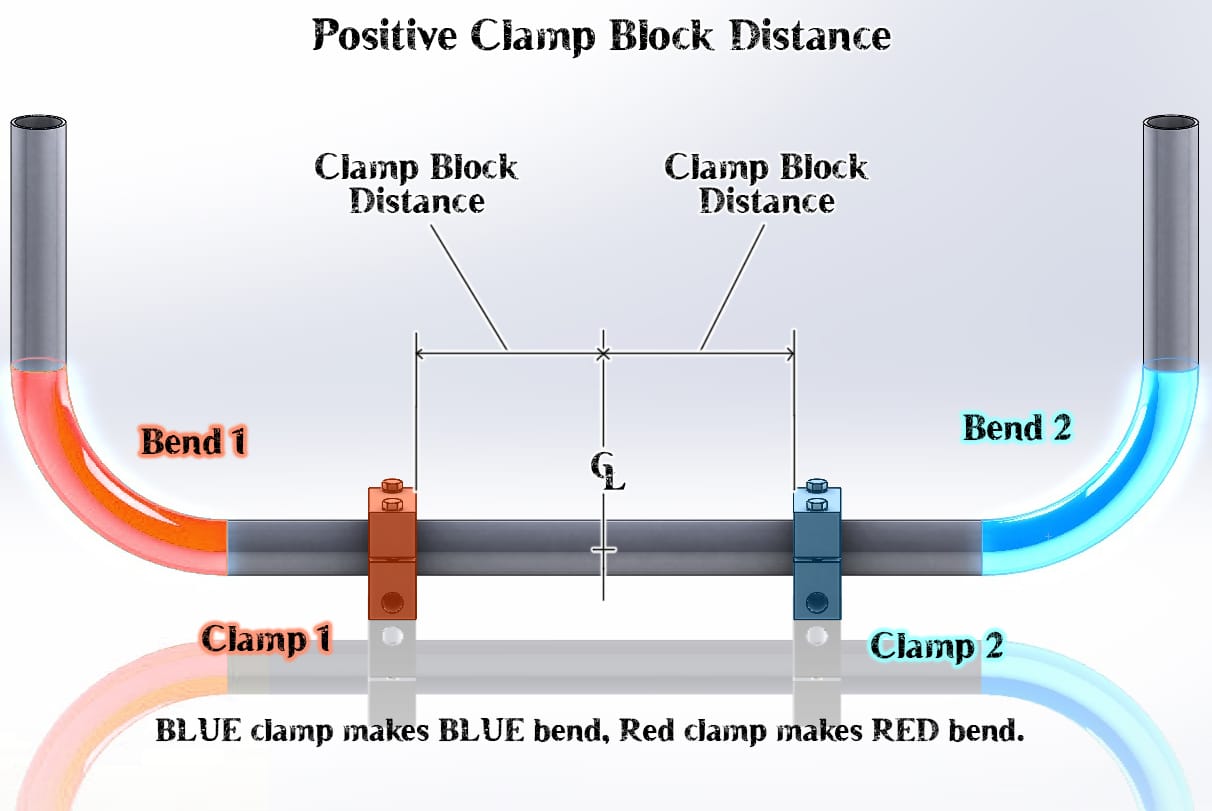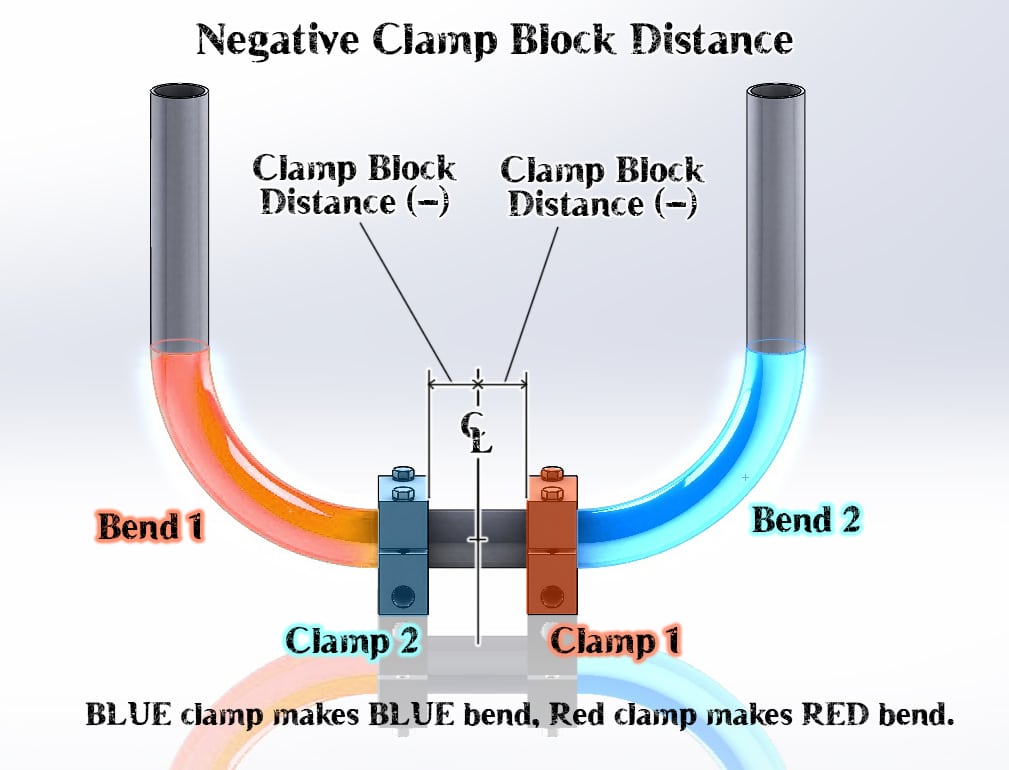 Notes:
Can I use this for any tube bender?
You can likely apply these calulations and layouts to your JD2, ProTools, JMR, Baileigh, or another
tubing/pipe bending machine
. Just look for the "start of bend" number we provide. Add or subtract your bend offset for your tubing bender, and you'll be ready to bend accurately on any machine. We're your one-stop tube bending resource no matter what machine you're using!
What should we make a calculator for next?
We will build our next FREE calculator for whatever gets the most votes. Just leave your comment and tell us what you want to see. Our 2 most common requests are shown below. We also get a lot of requests for the base 2-bend-U, just a part with (2) 90 degre bends. You can vote for anything, whether we have suggested it or not!