Rogue Fabrication started as Rogue Offroad Engineering, LLC in 2010. Our first product was H1 wheel centers. The owner (Joe) graduated Magna Cum Laude from Oregon Institute of Technology with a Bachelor's of Science Degree in Mechanical Engineering and a Business Minor. Joe has been building/modifying recreational offroad vehicles and turbocharged sports cars for 15 years. He has experience in the industry as a design engineer and as a manufacturing engineer. Our relentless pursuit of the highest quality, easiest to use, and most cost-effective tools has put us on the map for fabricators. You can count on us for the tools that need to be in your shop to make you money.
Shipping
We ship in locally made (never imported) boxes. We use fiber-reinforced paper tape with natural rubber adhesive wherever we can. This extremely strong and durable tape doesn't need to be removed from boxes when they are recycled, and it is less harmful to the environment to manufacture than any other tape.
Whenever possible, we use post-consumer recycled filler material in our boxes (most commonly newspaper, it is very easy to recycle). We also use recycled peanuts, cardboard, and airbags.
We do all this to keep our forest land green and make it so our grandkids can enjoy the same trails, trees, and rivers that we do!
International Shipping Experience
Our company regularly ships products all over the world. We regularly ship to Australia, Germany, Denmark, Sweden, The Netherlands, Mexico, Canada, New Zealand, The Philippines, and Japan. We have many customers in South America too (Peru, Argentina, and Brazil to name a few). We can of course ship anywhere, and we have the experience to get your products to you on time, and for the right price.
Speed
We ship all international airmail and air freight with electronic invoices and customs forms. That means all the paperwork gets to your country days before your package arrives in customs. Now your customs has had time to research the shipment and contents and knows everything they need to about the package. It follows a faster route through customs and you get your tools earlier without paying a cent for expedited shipping.
Freight
We have the best rates in the industry for ground freight. Please contact us for freight rates. We can ship international freight too, including partial containers.
Long Distance
We have experience shipping all around the world, and we can ship a Tubing Bender to your door in Australia for under $600 in most cases.
Rogue Fabrication 4Runner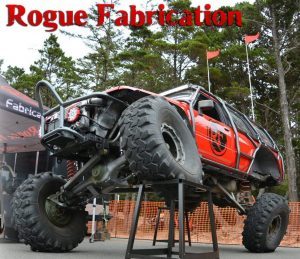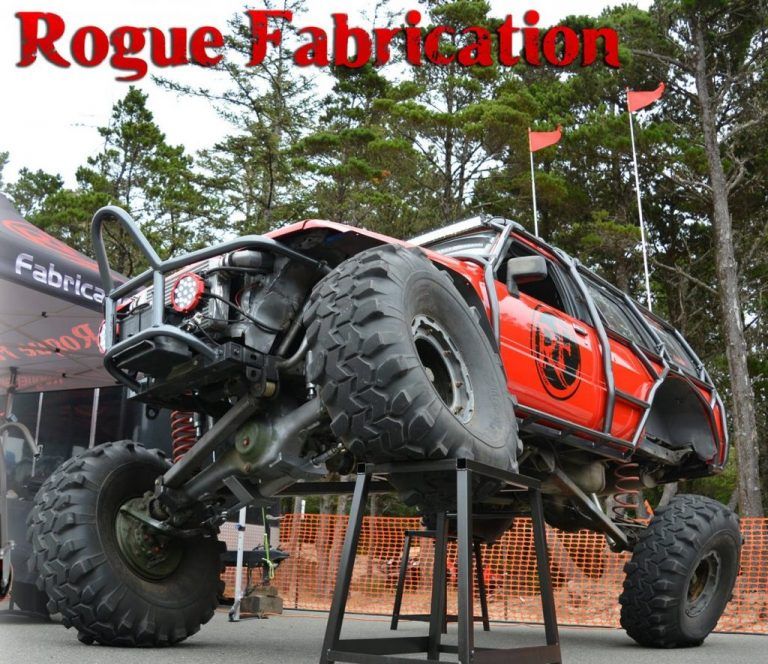 This is the Rogue Fabrication 4Runner. It is meant to be a demonstration of what our tools can do (see how close fitting everything is?) Here are some specs:
*1988 Toyota 4Runner
*1989 Toyota Supra 7MGTE turbo I-6
*R154/R150 hybrid transmission
*Dual transfer cases
*Unimog 404 axles, stock lockers and 7.56:1 gears
*Rogue Fabrication recentered H1 beadlocks with 42" TSLs