Drawings for FREE PRIZES!
We do drawings every month! In the last year we gave away about $30,000 worth of tools and only had 125-300 people enter per month on average. Click on the top post for the latest drawing. We frequently do two types of drawings:
Monthly Drawings: Enter by purchasing RF merchandise. Free entry methods exist in EVERY drawing. We announce the winner in a live video following the close of the entry period. Winners who are watching that live video get bonus $ in the form of gift cards, and we also frequently pick a live viewer at random for ANOTHER prize! Can you tell that we are trying to reward our superfans?!? We are! Full details below.
Feature Video Drawings: Enter by commenting on our feature videos (a feature video is a non-live video that is studio edited, such as our bending 101 video). We draw the winner in a live video. We also frequently pick a live viewer at random for ANOTHER prize! Full details in video drawing posts below.
Enter fast and easy with a merchandise order: Shop RogueFab Merchandise (Link)               Donation and educator program (Link here).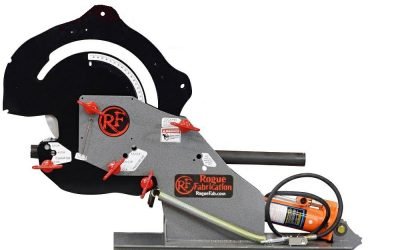 We're giving away a $875 tubing bender! Or $800 in credit towards dies or a mandrel attachment! WINNER ANNOUNCEMENT: JAMES RUSSEL!!! You can enter for FREE or easily by just buying swag from us! You have GREAT odds for winning these! This isn't like those typical...